"Dancers don't talk about dance, dancers talk about other dancers!"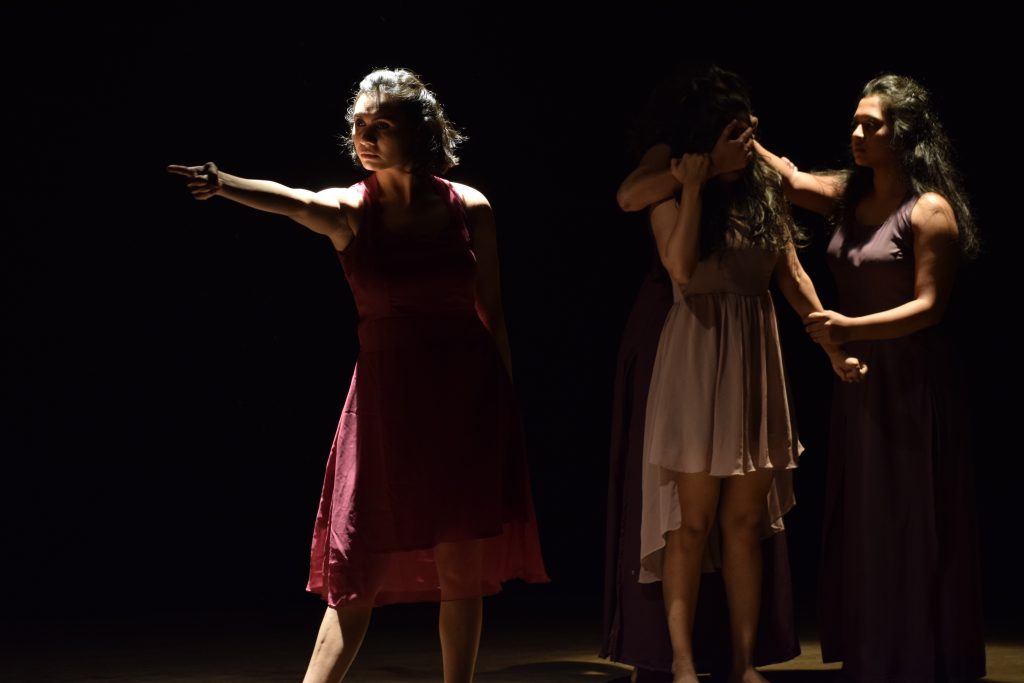 A very wise eighty two year old friend of mine once said this to me in an unknown, unhinged moment, through her infinite wisdom. Ever since, these words I carry within me, my work and the community I represent. It's always nice when things work out fairly. But more often than not, that's not the case. Especially for artists, more so for dancers! We are creatures of habit. Human interaction, whether physical, emotional, intellectual or psychological, is at the core of our existence. In the past year, especially, we have been struggling to make sense of a lot of things that our narratives revolve around.
We're trying to hold on, move ahead with the struggles that surround us. Many moments in a very confused and troubled time and space, trying to find stronger voices and form new perspectives of how we can grow and create a better future for our children and this earth. How does dance fit into this troubled narrative? How do we continue to move in restricted spaces with tired and confused bodies? How do we make ends meet with our art and whatever it represents for us? Do we have each other's backs?
One year already into the pandemic, and yet, no one has any more clarity on the future of dance and performing arts. Have we even learned our lessons yet? What is our tribe? Where do we belong? Do we have a community? Some of these questions have always come back to me throughout my journey as a dancer. For a classical dancer who never quite "made it," I rebelled pretty early. And I don't think I've yet "made it" into the contemporary world either. See the thing is, I'm not even sure if I want to. My journey with my dance and my practice goes much deeper and beyond and I'm glad it is what it is right now. Dance for me is no longer a routine, or a choreography or a style. It is a way of life, a philosophy of sorts, a trigger that has changed things for me like nothing else before. It made me listen to my body, believe in it, nurture it. Dance lives in me – deep in my skin and bones, in the injuries on the outside and the scars within. It makes me question everything – my faith, my loyalties, my privileges. It makes me dig deeper into questions about where we belong, where we come from and where we're headed. Especially this entire year.
For a community that thrives on philanthropic activities, patronage and community support, it has been pretty sudden for most artists to have that link completely cut off. Almost everyone around us, especially in bigger cities have started looking at alternative mediums to explore. Online teaching and collaborations have become a thing and alternative sources of livelihood are more essential than ever. It is becoming evident that being the expert of just "ONE" thing is no longer beneficial. With social media and technology taking over our lives like never before – we need to look at acquiring alternative skills to survive. Honestly, more than anything else, finding relevance in the given scheme of things has become a bigger struggle for most of the dancers.
"Suddenly we were no longer essential, until we were."
I recently read a wonderful article about 'THE BRIDGE ON THE RIVER CHOLUTEKA" by Prakash Iyer and I want to quote something from it that I find very relevant to this conversation – "The challenge for us is that we get focused on creating the best solution to a given problem. We forget that the problem itself might change." We are all focusing on building the strongest, most sophisticated products or services, without thinking of the possibility that the need could vanish. The market could change. 'BUILD TO LAST' might have been a popular mantra, but 'BUILD TO ADAPT' could be the way to go!" I'm going to try very hard to not become another voice in the chaos and the anxiousness that surrounds us as artists, but what I feel we really need to immediately do is start looking beyond the arts. Start looking at science, at technology, at the society, at the products that govern our lives and those who we live with. The only way to incorporate innovation in our work is to be more open and accepting.
Becoming accepting towards nature itself – how we treat nature, how we treat each other – will define our existence going ahead. Virtual or physical, to survive – we need to listen very carefully and observe. Physical spaces will always be around us, whether as our homes or black box theatres and proscenium spaces. Dance will always exist, but physical spaces running as business ventures will have to be recalibrated to fit the current narratives. 2020 has been a year of pause, of reflection and immense creative reimagination. In the wake of and still in the midst of a pandemic, how do we begin again? Are we looking at each other? Are we holding onto each other?
29th April is celebrated as International Day of Dance, and to celebrate that, a little perspective from the principal dancer of the Stuttgart Ballet – Friedemann VOGEL the author of the International Dance Day Message 2021 by ITI!
"Everything starts with movement – an instinct we all have – and dance is movement refined to communicate. Much as flawless technique is important and impressive, it is ultimately what the dancer expresses inside the movement that is the essence. As dancers, we are constantly on the move, aspiring to create these unforgettable moments. Regardless of the dance genre, it's what every dancer strives to achieve. So, when all of a sudden, we aren't allowed to perform anymore, with theatres closed and festivals cancelled, our worlds come to a standstill. No physical contact. No shows. No audiences. Never in recent history has the dance community been so collectively challenged to stay motivated, to find our raison d'être. Yet, it is precisely when something precious has been taken away from us that we truly appreciate how vital it is what we do, and how much dance means to society at large. Dancers are often celebrated for their physical prowess, when in fact we are sustained even more by our mental strength. I believe it is this unique combination of physical and psychological agility that will help us overcome, to reinvent ourselves to keep dancing, and to keep inspiring."
I wish on everyone a little happy dance for a moment, a phase, a few years and for eternity – Hoping for a better version of our future selves, and for reaching back to one another with inspiration, hunches, instincts, and impulses, just like when we move. When our bodies touch each other, when our eyes meet, when time takes off – breaking our bodies to the same rhythm – to help us bridge all gaps, connecting all the dots. Infinite possibilities – Like a metronome!
The next is unknown yet exciting, and I have a feeling this pandemic is going to become a very important narrative of this generation's artistic practise. So while I'm making space to mourn for what is lost, I'm also very desperately trying to look for the unimagined opportunities that may live.
Aditi Venkateshwaran
29th April 2021
Pune, India